"With this duo at the helm, a beautiful, bespoke house is guaranteed – wherever you are in the world." – Melissa Twigg, Tatler Singapore, April 2020
K&H Design Consultancy
SENDING PERSONALISED BESPOKE DESIGNS DIRECT TO YOUR HOME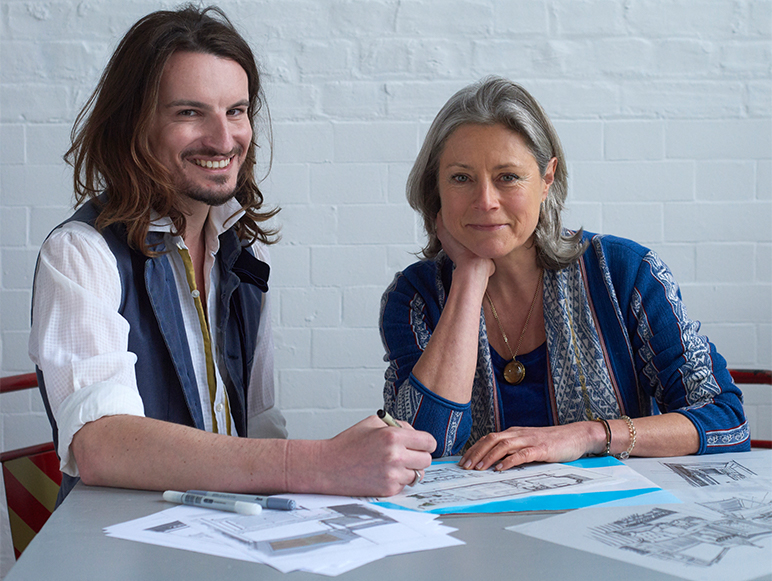 ---
IT IS TIME TO THINK CREATIVELY, EMBRACE DESIGN AND CONTINUE TO SUPPORT OUR ARTISANS IN THE UK AND AROUND THE WORLD
With a global portfolio of private clients, we are highly experienced at providing a remote interior design consultancy service. We are set up to talk to you and listen to your requirements. We are here to generate and stimulate you with exquisite design solutions to personalise how you use and enjoy your home. Good design takes time, so we urge you to embrace the slightly slower pace we are all living through to think, propose, consider and explore.
Whether your property is traditional or contemporary, large or small, ornate or minimal, K&H Design can work with you remotely, yet collaboratively and creatively. We can work on a consultancy basis providing guidance on decoration and furnishings or as fully appointed interior architects and interior designers.
With our unique combination of skills, we can offer much more than interior design. Our backgrounds are in property development, quantity surveying, cost management, marketing (and financial futures). We came together out of a shared passion for design, exceptional client service and discovering and supporting artisans from around the globe. Everyone needs beautiful design but we need to be more careful than ever about how it is delivered. We offer a lean, multi-disciplined and transparent design service. Whilst we make the process interesting and fun we always consider the consequences of our design proposals in terms of feasibility, budget and programme.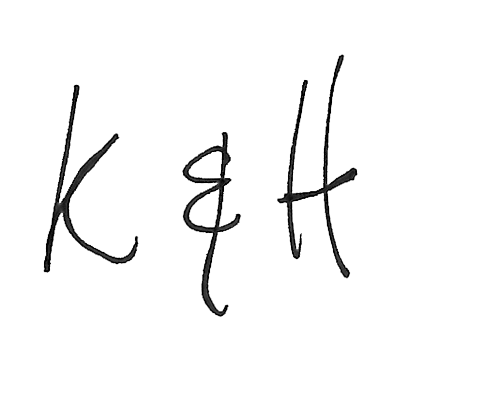 FOR MORE INFORMATION ON OUR CONSULTANCY SERVICE PLEASE GET IN TOUCH
We work remotely for all of our global clients and deliver truly personal designs for their homes in the UK and all over the world.
---
CONCEPT DESIGN PRESENTATIONS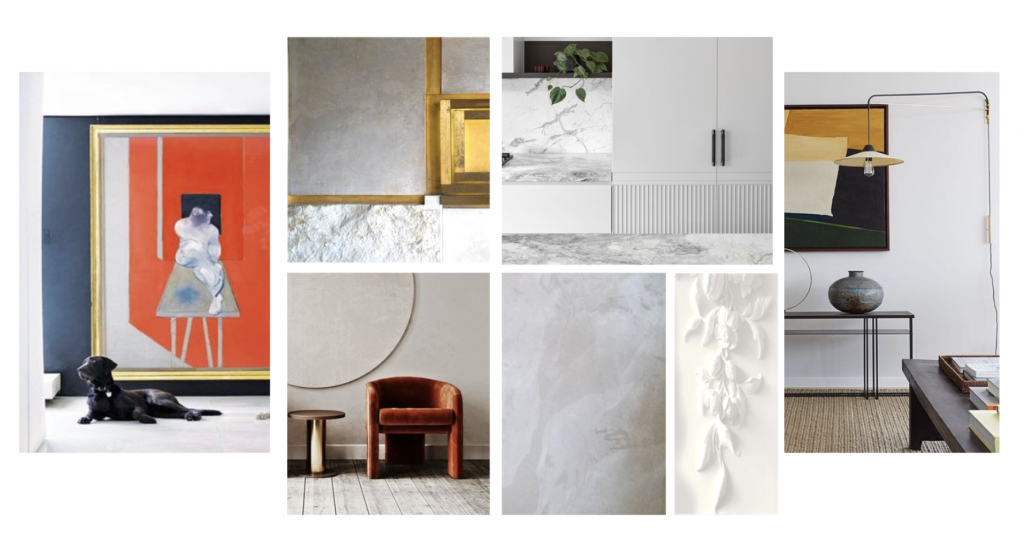 Our presentations will help you reimagine your current home.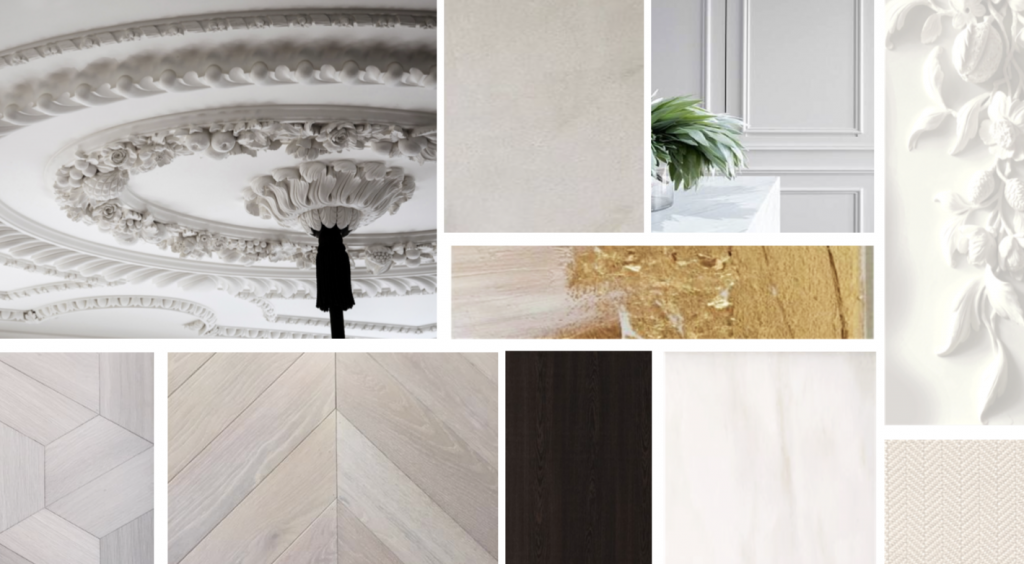 We don't have a prescriptive look, instead designing interiors that respond to our client's requirements and lifestyles.
---
BEAUTIFUL HAND SKETCHES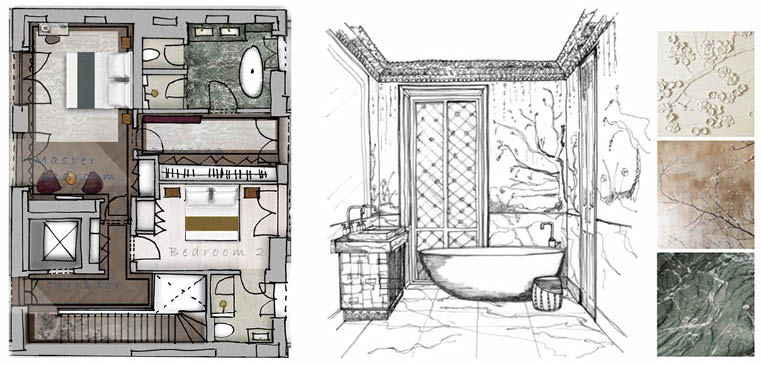 Our concept design is communicated through hand sketching. These sketches – both plan and elevation – form a strong part of our digital concept design presentations.
---
SPACE PLANNING OPTIONS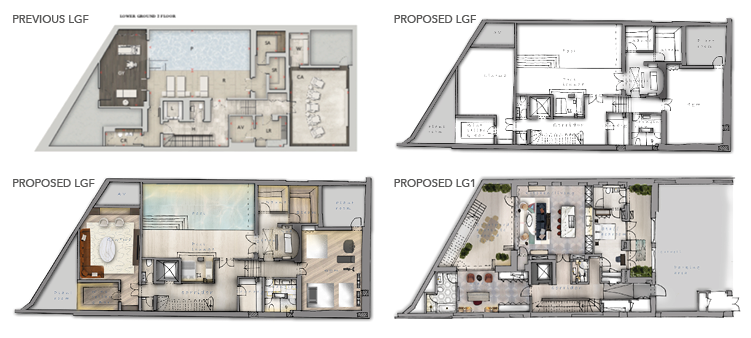 Understanding exactly how you wish to use the space informs all of the design decisions. We consider its practical use, the flow, drama and perspective. And whilst we always take care to add value we are forever thinking 'home'.
---
SAMPLE BOARDS TO YOUR DOOR
We will mail you boxed and annotated fabrics and finishes so you can touch and feel the items we are proposing.
---
OUR PROCESS
Step 1– INTRODUCTION – Using any of the digital tools that have become such a part of our day to day lives, we can 'meet' to discuss and listen to your thoughts and requirements and look at images of your property.
Step 2 – RESPECT AND UNDERSTAND – We will respond with a written understanding of your brief and some initial concept images to re-assure you that we are on the right lines. We will be careful at this early stage to understand your budget and make proposals that sit within it.
Step 3 – COMMUNICATE – We will set up shared Pinterest boards or a WhatsApp group. We will run through a very thorough questionnaire with you to ensure we have all the information we need before starting to design.
Step 4 – INSPIRE AND THINK – We will develop an initial concept design presentation with carefully curated concept imagery, hand sketches, and space planning options to explore design direction and to give ideas and options. We will present this digitally, note down your feedback and press on to develop and refine the design accordingly.
Step 5- DEVELOP – We will develop the concepts using SketchUp to further illustrate the design. We will start to collaborate with specialist craftspeople and artisans and discuss technical solutions with relevant professionals. As the design develops we will create the technical drawing packages. All of our ideas are thoroughly interrogated before they become reality.
---
Understand our approach to design and client services.
PLEASE WATCH OUR VIDEO
---
ARE ALL THE FAMILY WORKING FROM HOME?
HERE'S SOME INSPIRATION