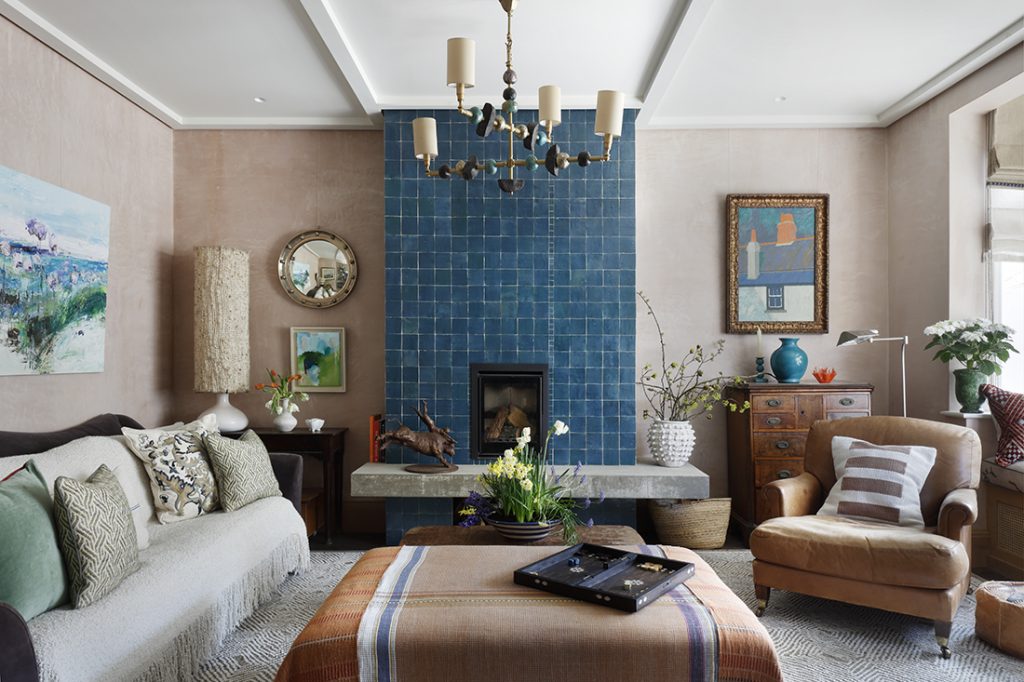 K&H Design is seeking an ambitious and energetic Mid-weight designer with strong technical skills to join our growing team.
With an exciting pipeline of work and huge scope for growth, this is an excellent opportunity for a dynamic team player to become an integral part of our busy studio. You must have a passion for design, personalisation and love sharing your knowledge to support and bring on the team around you. You must also have a proven ability to work autonomously whilst always respecting the ethos of the studio.
To resonate with our diverse client portfolio, you will be confident and experienced working with varied aesthetics, colour and textural palettes. You must also have experience designing for a range of budgets. Previous experience in a client facing role is required; being highly articulate, an excellent listener and well-versed in presenting your designs is a must. This role will require you to communicate your ideas through concept design presentations, hand sketching, and CAD drawings.
The right candidate will naturally put our client at the heart of everything we do to deliver truly personalised homes every time. This is fantastic opportunity to join a company that gives you design ownership and promotes career development opportunities.
Who we are:
K&H Design is a client-focused interior design studio, providing original and refined design solutions for beautiful homes in London, the countryside and across the world.  Meticulous attention to detail and a thorough understanding of how people live are at the heart of all our projects. We collaborate with craftspeople and specialists to create elegant interiors that also work hard. Excellent communication (and strong relationships) with our clients, the professional team and suppliers underpins all our work. We actively encourage our designers to share knowledge and ideas and to work together for inspiration as well as problem solving.
This is a full-time position based at our studio in Fulham, London.
Applicants must be able to demonstrate:
A passion for design, home making and delivering nothing but the best.
A breath of knowledge for fabrics, textiles, artisans, and makers.
Strong technical skills, especially Vectorworks, Photoshop and SketchUp.
A keen sense of colour.
An eye for detail and scrutiny.
Confident in managing own projects, working independently and under supervision.
Experienced at delivering all stages.
Strong project management skills.
Ability to work on more than one project at a time.
Commercial acumen, ability to manage budgets, competent in Excel, good knowledge of EstiMac.
Experience in producing precise schedules (ironmongery, finishes etc).
Knowledge of UK & international suppliers, with an interest in building these relationships and developing our library.
Proficient in Microsoft Office and comfortable using Mac.
Excellent spelling, grammar and clear communication and presentation skills.
Sketching skills would be an appreciated bonus, but can be taught!
An absolute passion for all that you do.
Programmes we use
Qualities we are looking for
Energy
Positivity
Empathy
Curiosity
Honesty
Creativity
Loyalty
And an ability to bring out the best in people
Experience and qualifications
BA or one-year diploma in Interior design
Employee benefits
The 360-wellbeing personal support programme.
To complete a relevant course of their choice annually – conditions apply.
An annual Santander Bike fob as we encourage our team to cycle when possible.
Recruitment process
Following a successful interview with the Founder, we will invite you to spend half a day at our studio to get to know the design team. We will also ask you to carry out some tasks to help us see your design knowledge and flair, your teamship, practical thought and communication skills.
If this role is for you, please contact us at studio@kandhdesign.co.uk with your CV, a cover letter and your portfolio – to include a range of work: mood boards, technical drawings, and photography of finished work. Please submit your salary expectations with your application.
We will respond to all applications, if they are relevant to the credentials listed above.