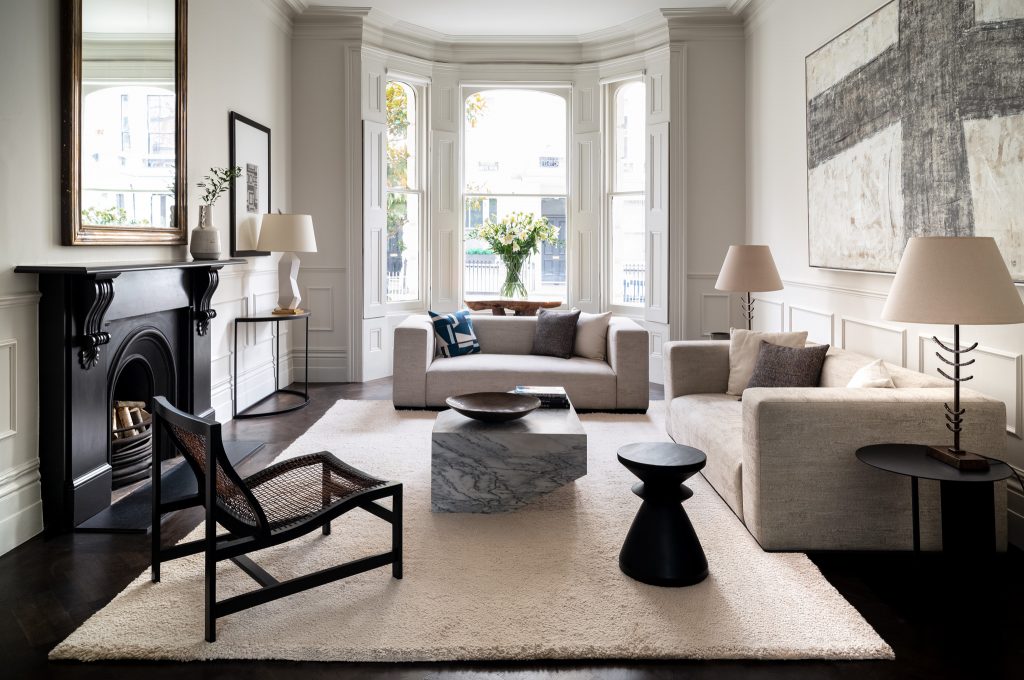 On 24 March, a date we will all remember in this year's "Lockdown" journey, our client – who we are yet to have the privilege of meeting – purchased this investment property in Notting Hill and appointed us as interior architects and designers.
The property has since undergone a full redesign and refurbishment. It was then instantly let, at full asking, at the start of September!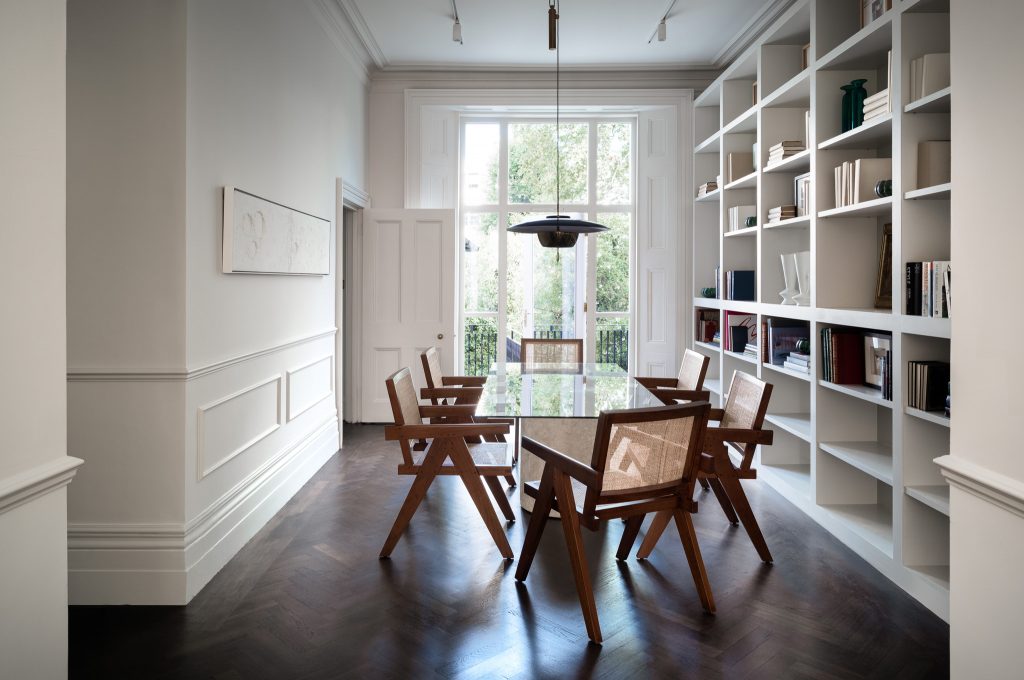 Previously we may have thought it impossible to work so closely with an albeit focussed and unwavering client without ever meeting. We might have thought it unreasonable to ask our designers to fully design a property that they had only seen on video. No longer …..

With thought, clear presentation, resourcefulness (and Zoom of course) it has become absolutely doable to work remotely and deliver physically – beautifully, on budget and on programme.
BEFORE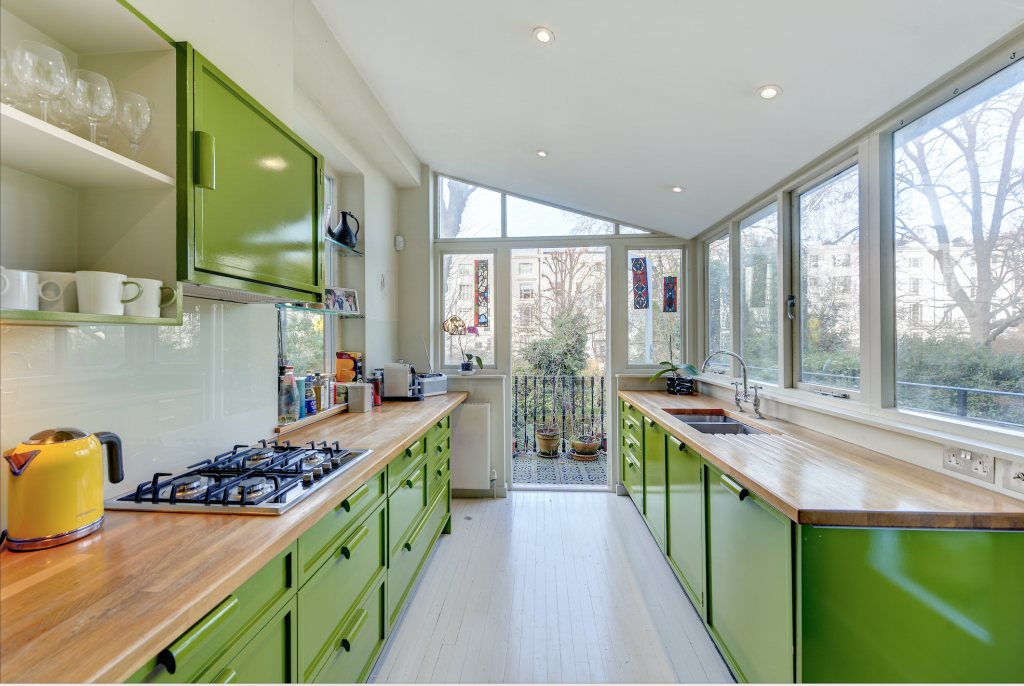 SKETCH DEVELOPMENT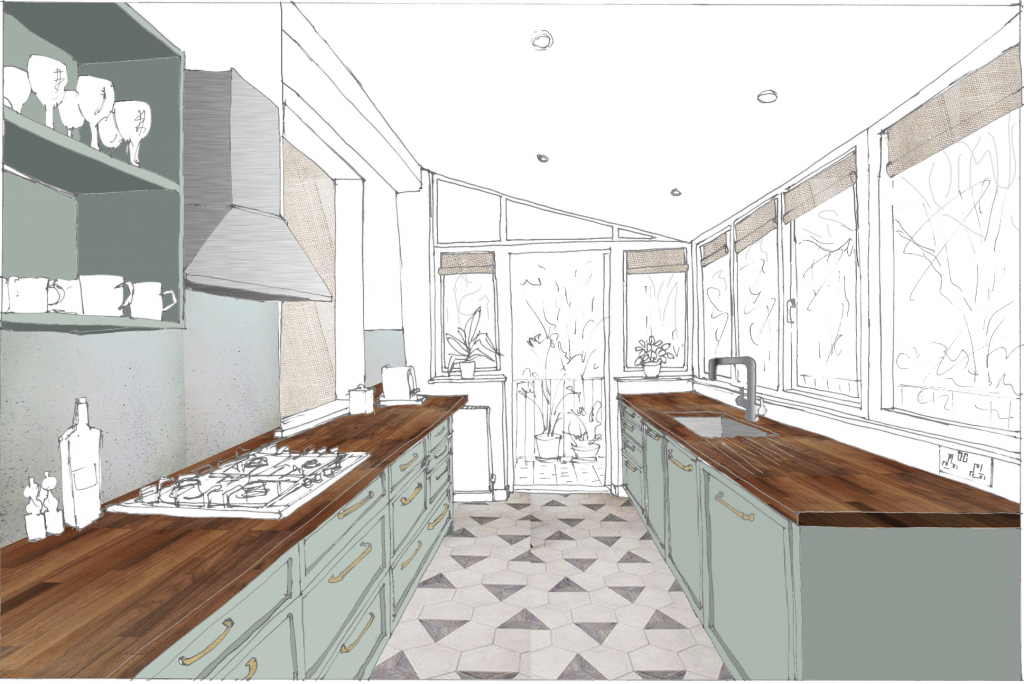 AFTER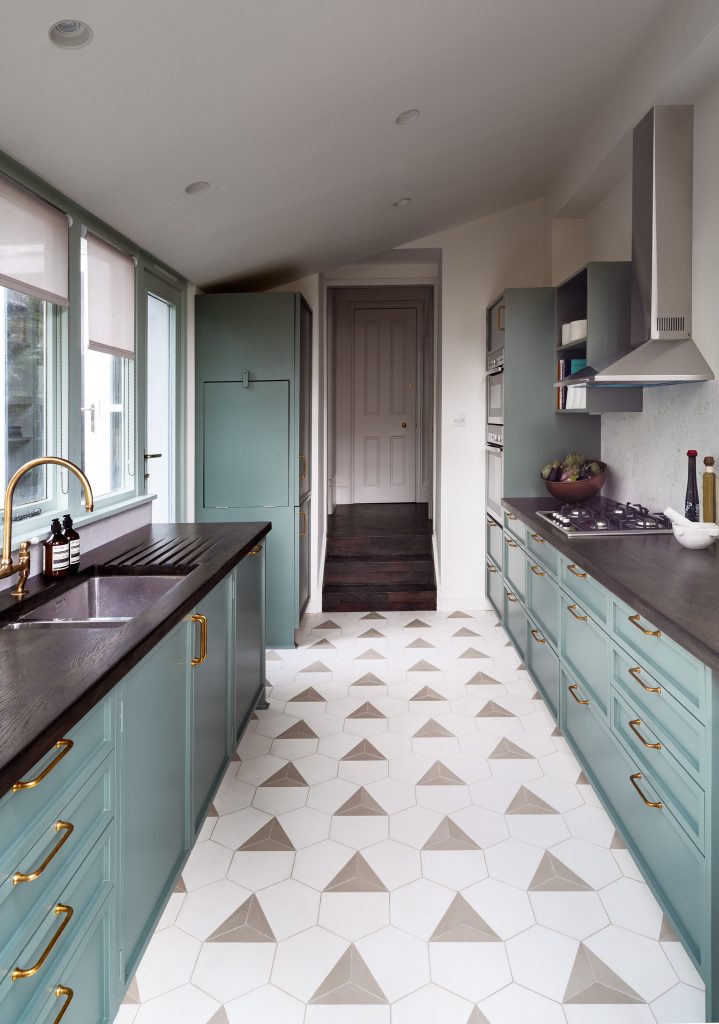 K&H applied their established approach to the design process. Always aesthetically creative we took care to respect the DNA of the property, retaining some of its Notting Hill edge ……
……and more charming quirks.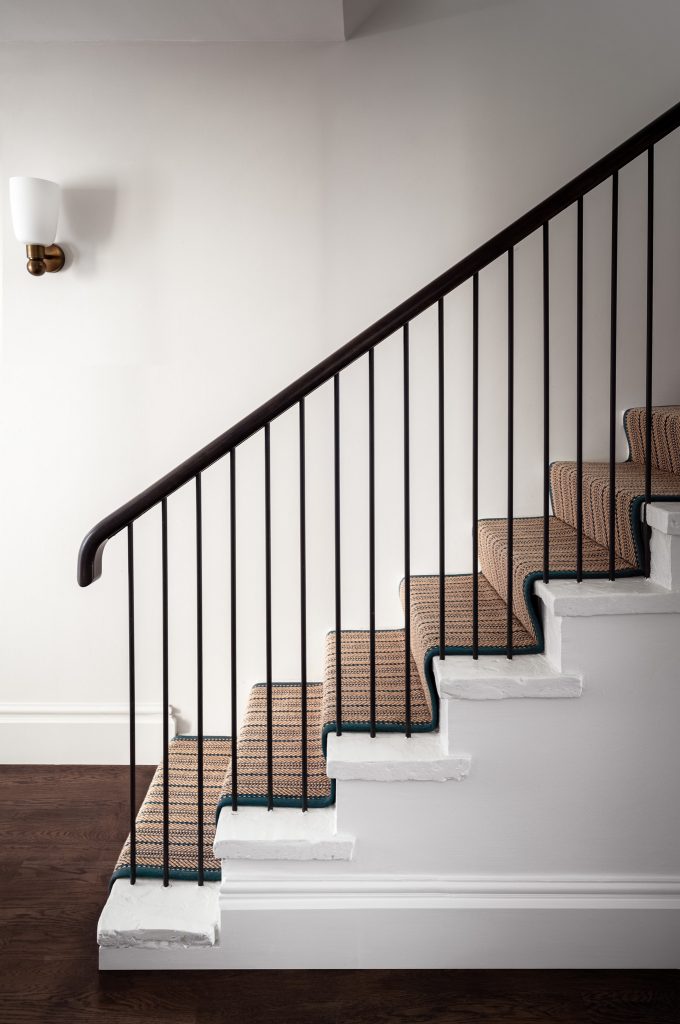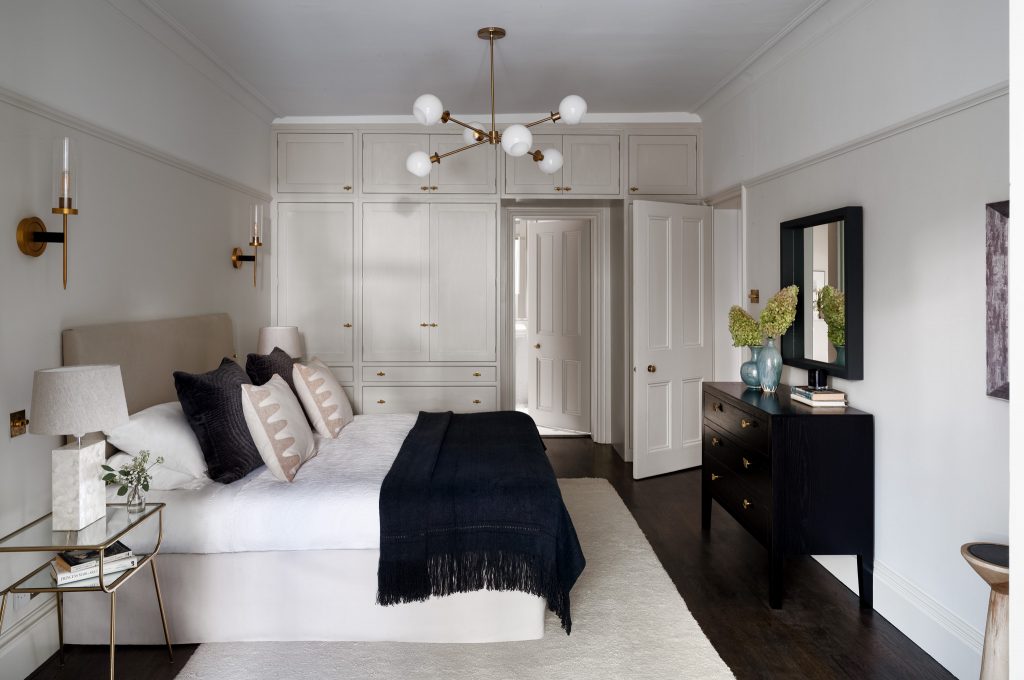 Collaborating with the letting agent and contractor, we delivered 'the look' on a tight budget. Previously decorated in all colours of the rainbow, we 'neutralised' the bedrooms, aiming for broad marketing appeal with subtle charm and character.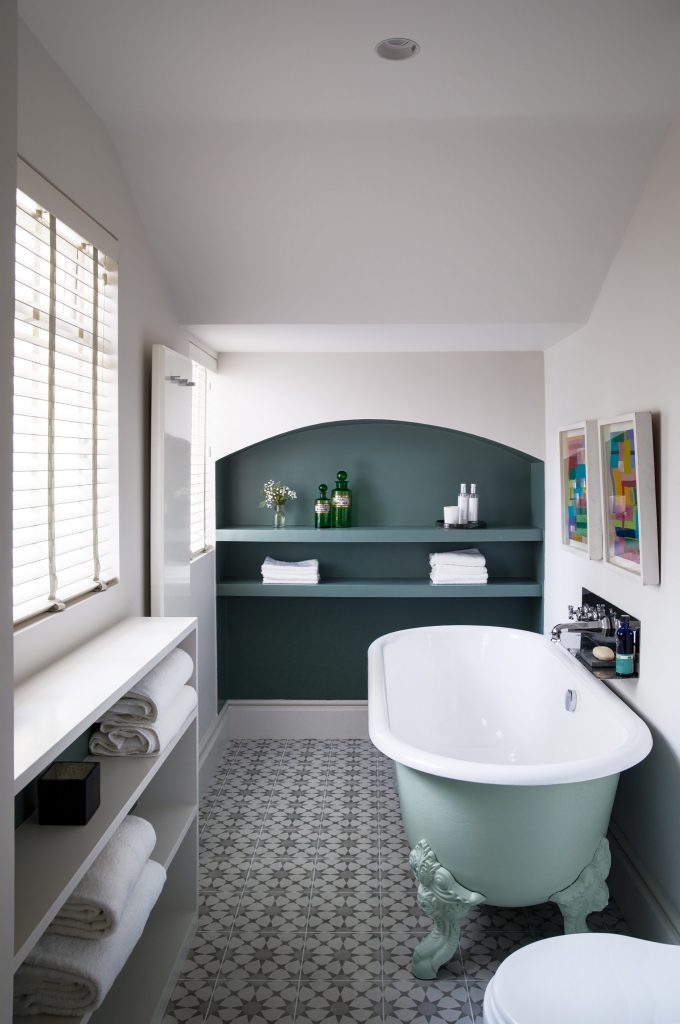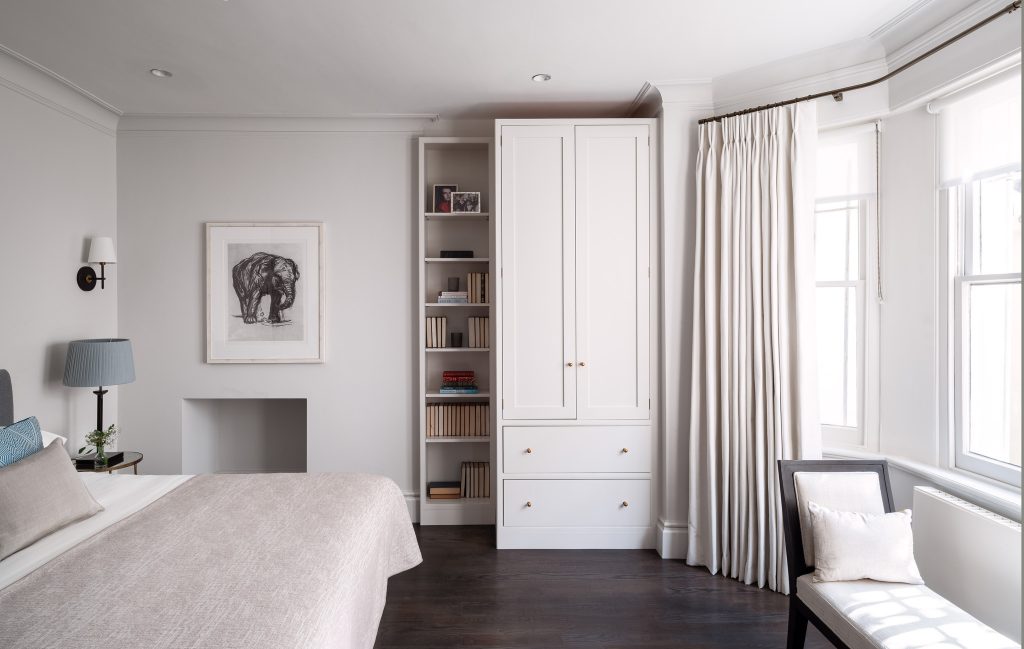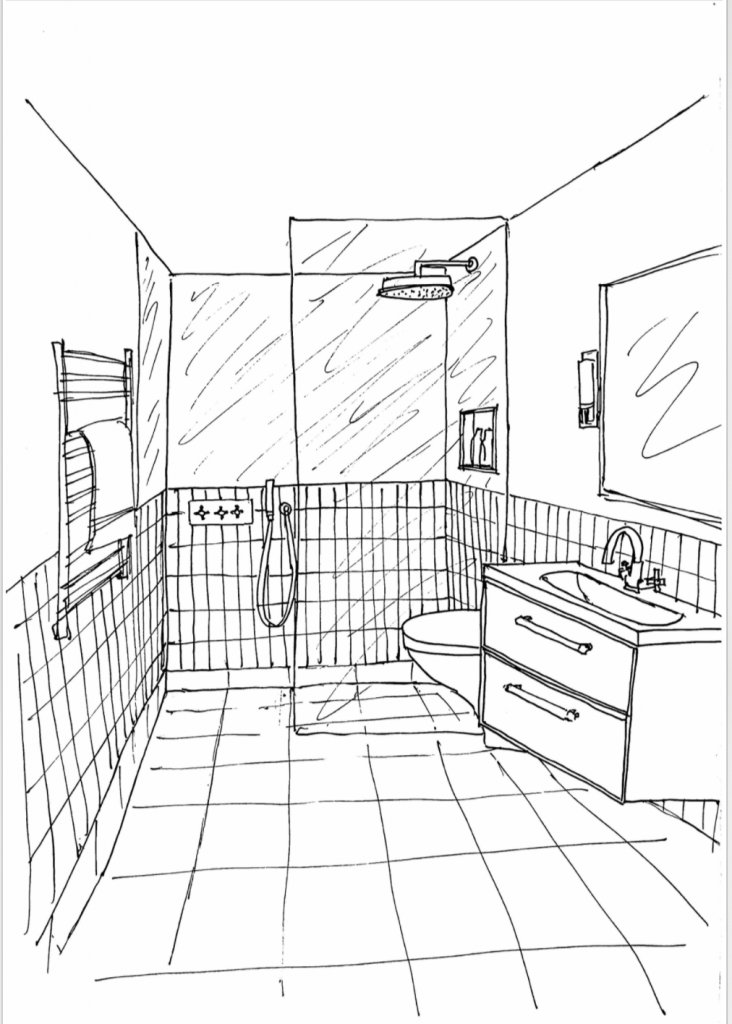 By creating a new space for the laundry room, we were able to incorporate an additional shower room, adding commercial and practical value.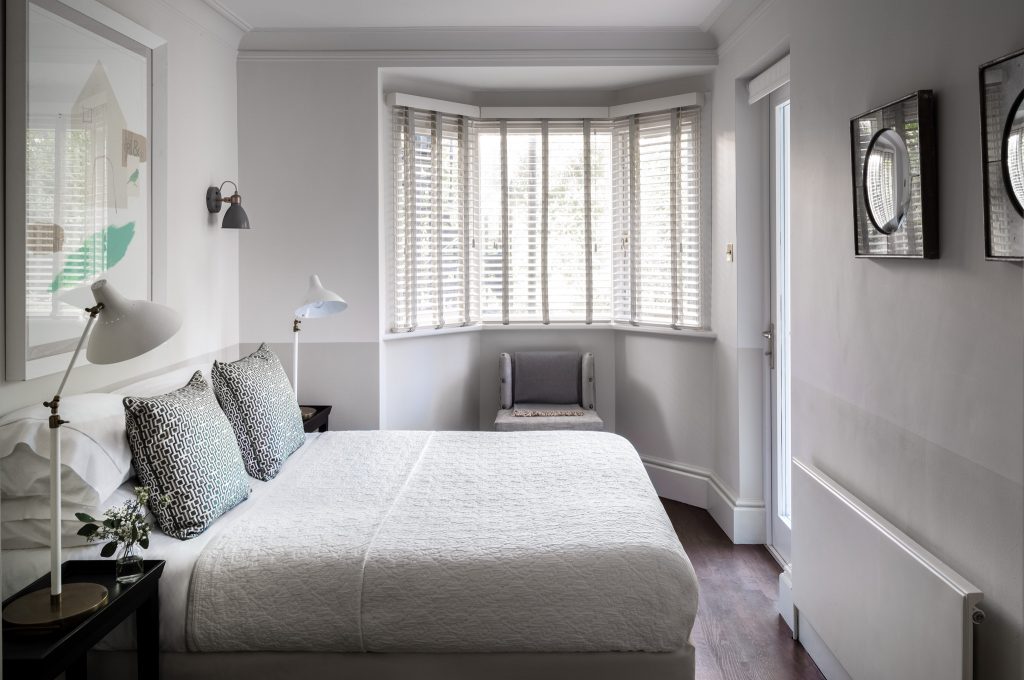 A much loved and inexpensive design trick – the two-tone painted wall.
CHELSEA > IBIZA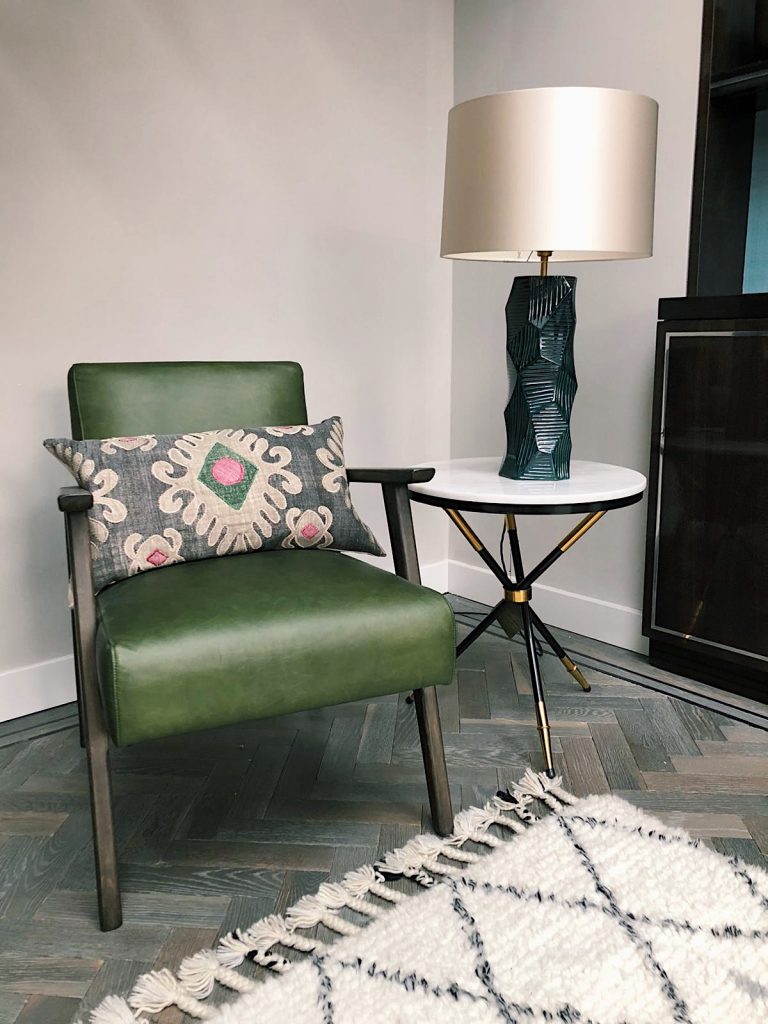 Another Lockdown story…
Although we had to postpone the FF&E install of our very hard-working client's family home in Chelsea from March to June, we were still able to get their villa in Ibiza complete for their well-earned holiday in August!

Again, working and communicating remotely without a single visit to the property, we were given exactly four weeks to establish the look, source all the furniture and oversee the install.
We are deeply conscious of the troubles and traumas that so many of you will have experienced this year and do not want to appear insensitive. We think it's important though to adopt a "can do attitude" and sing about it, if only we were allowed to, just a little.

There has been no rest for K&H Design this year. Indeed, through hard work and very close working relationships with all our clients – to whom we are eternally grateful – K&H Design has never been stronger. We embrace complicated projects all over the world, working under pressure and delivering exquisite and totally personal design solutions, to create real and very special homes.
FOR MORE INFORMATION ON OUR SERVICES DO PLEASE GET IN TOUCH
---
WATCH ONE OF OUR 'MONDAY MAKERS' VIDEOS.
MADE AS A SERIES OF 8 DURING LOCKDOWN.
We collaborate with extremely talented and skilled craftsman and artisans in our projects, so we wanted to share the process and detail involved when working with them to design bespoke pieces for our clients' homes.
---
KEEP FOLLOWING US ON INSTAGRAM