Fulham Drawing Room
Aug, 2017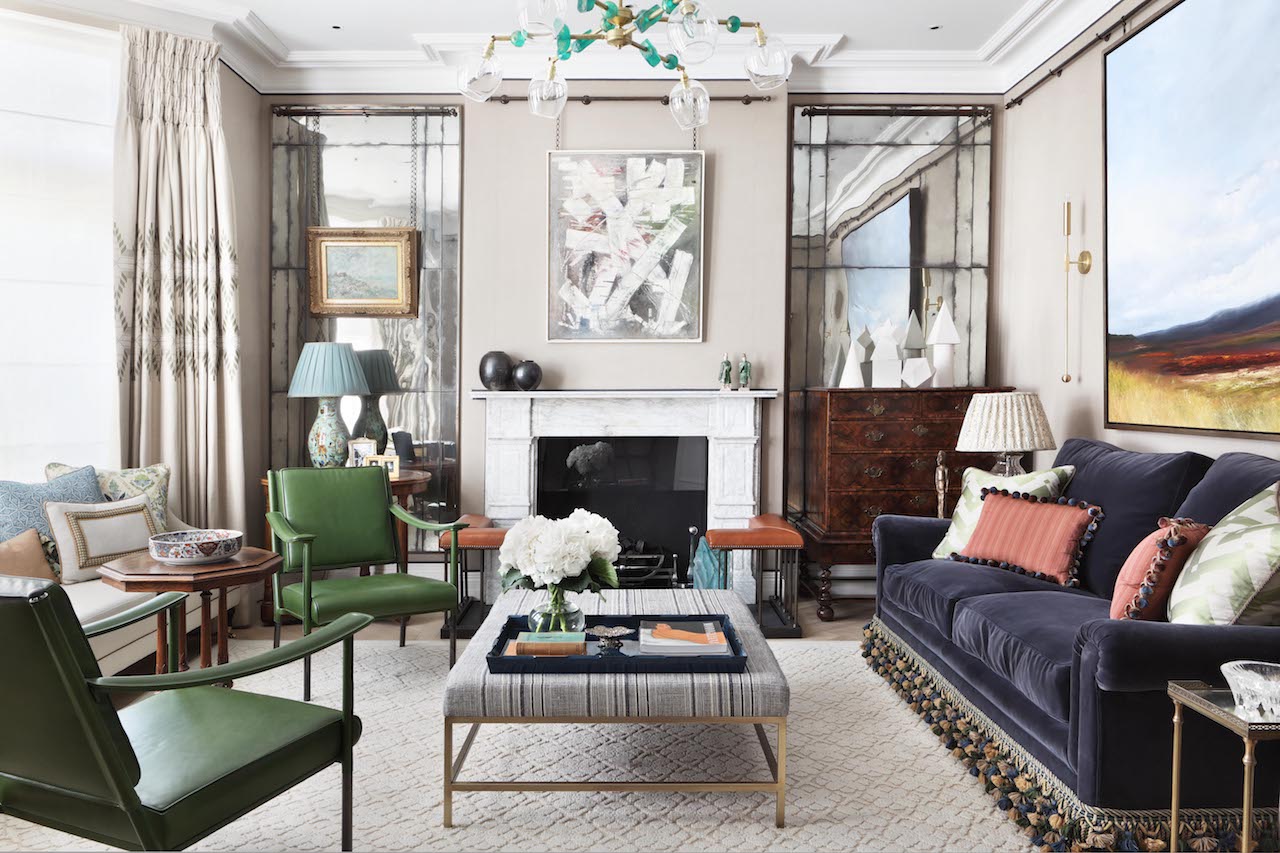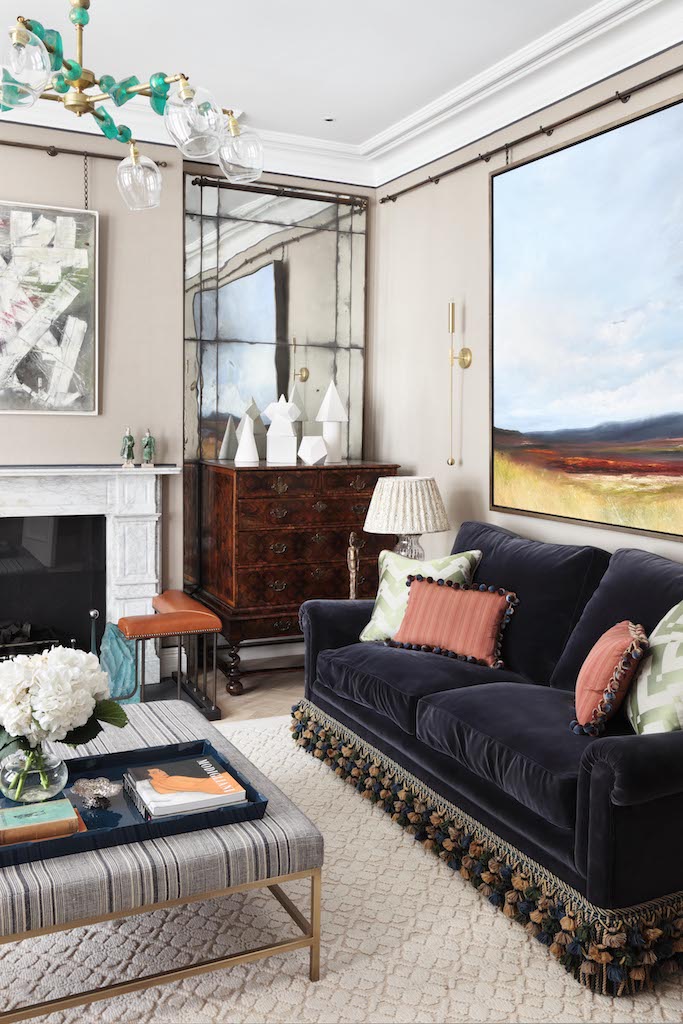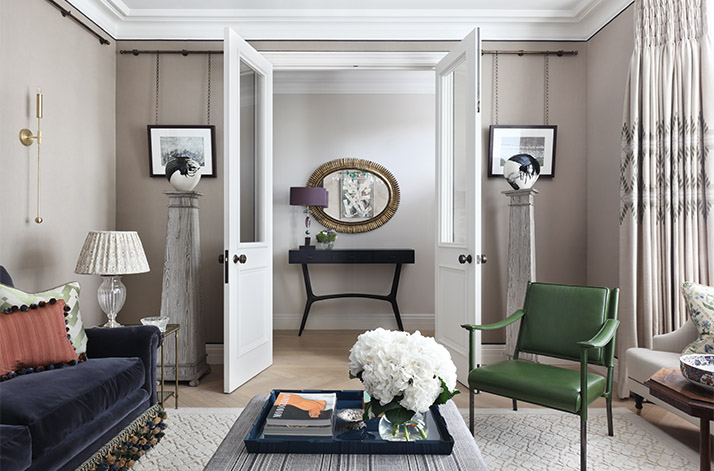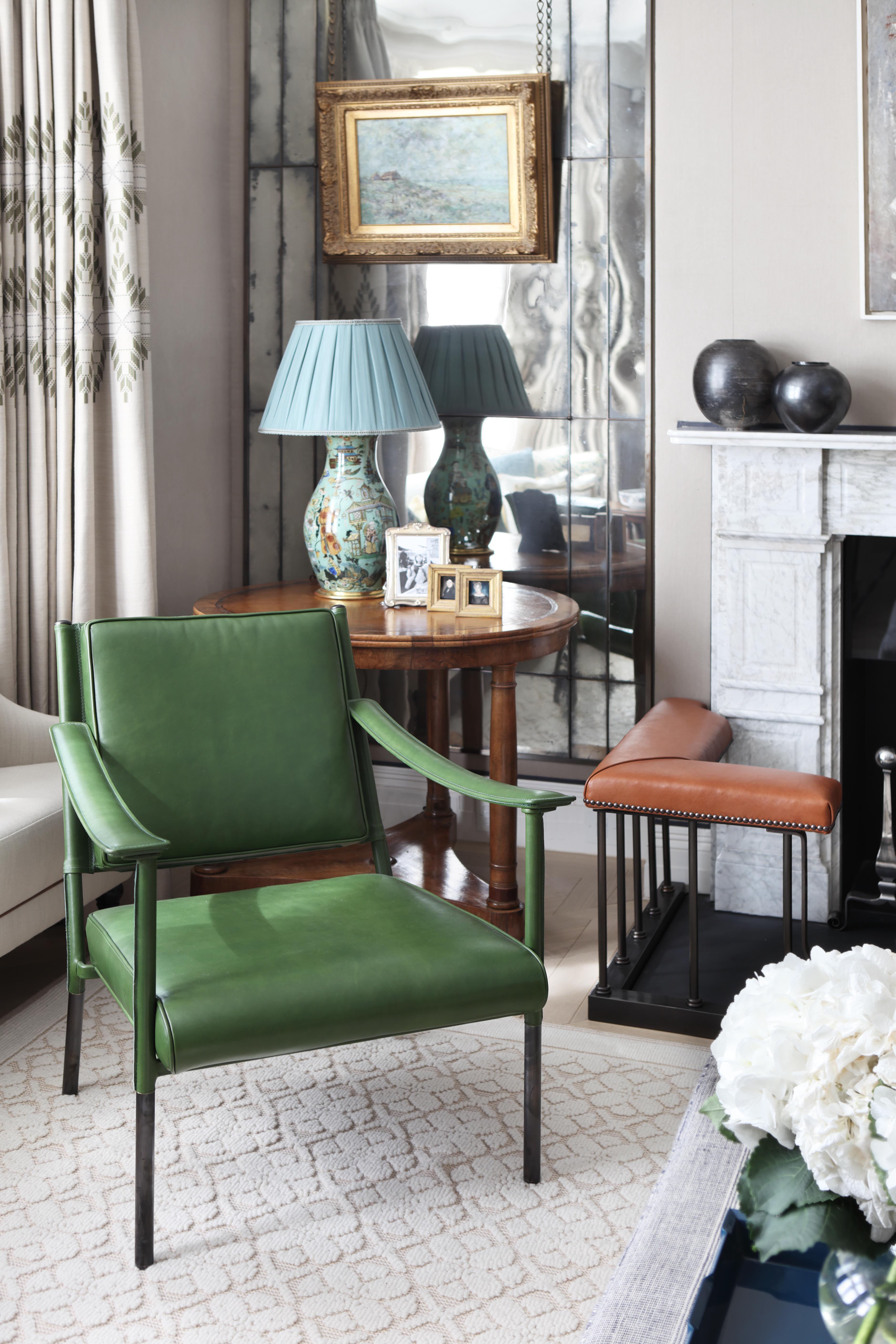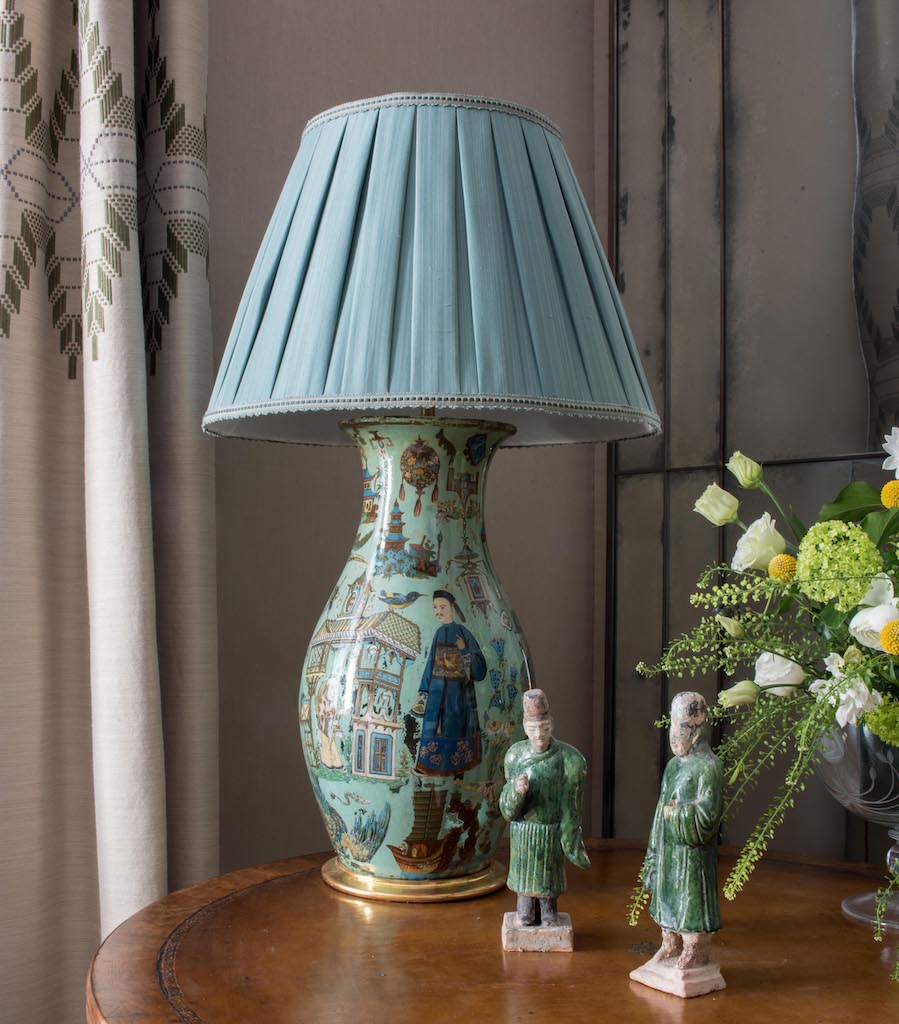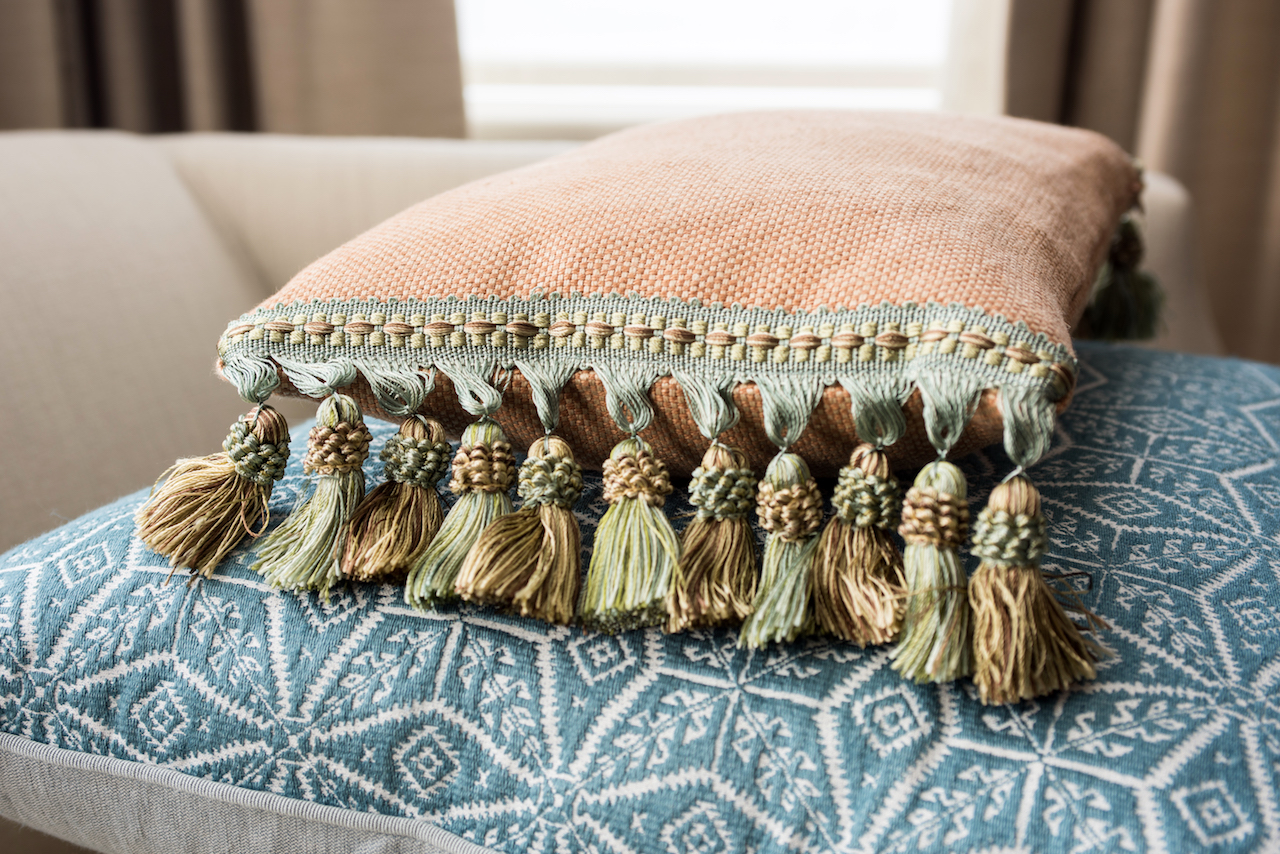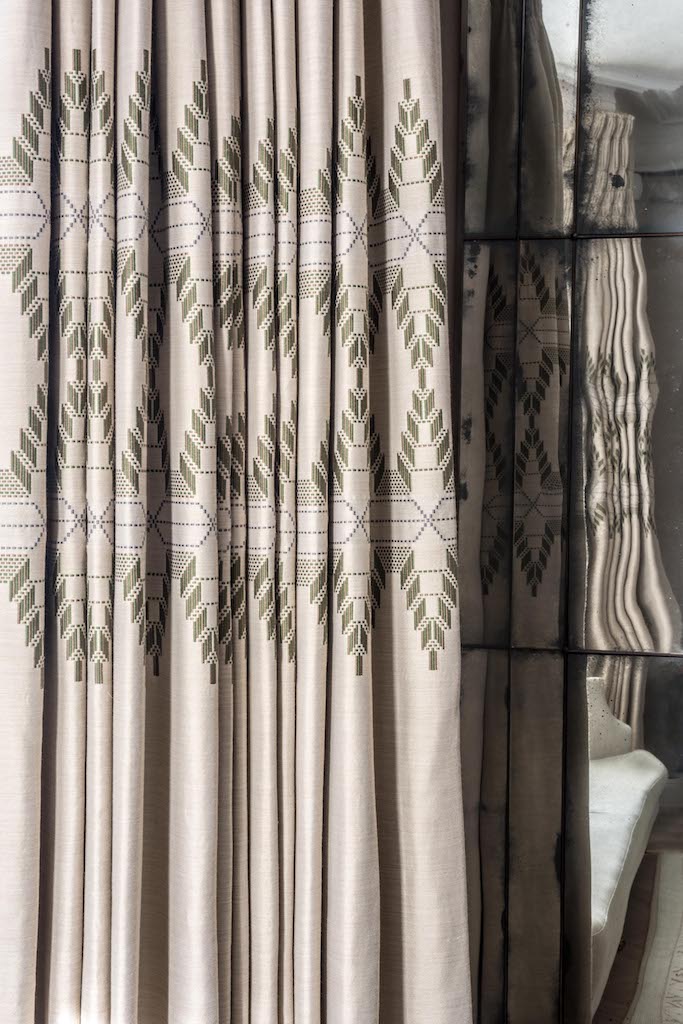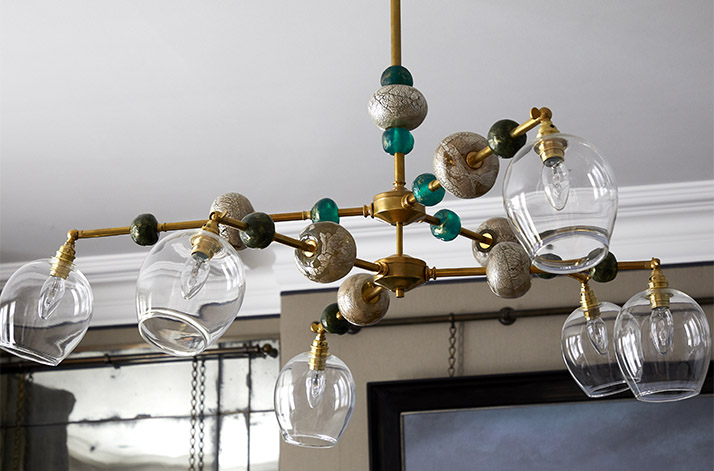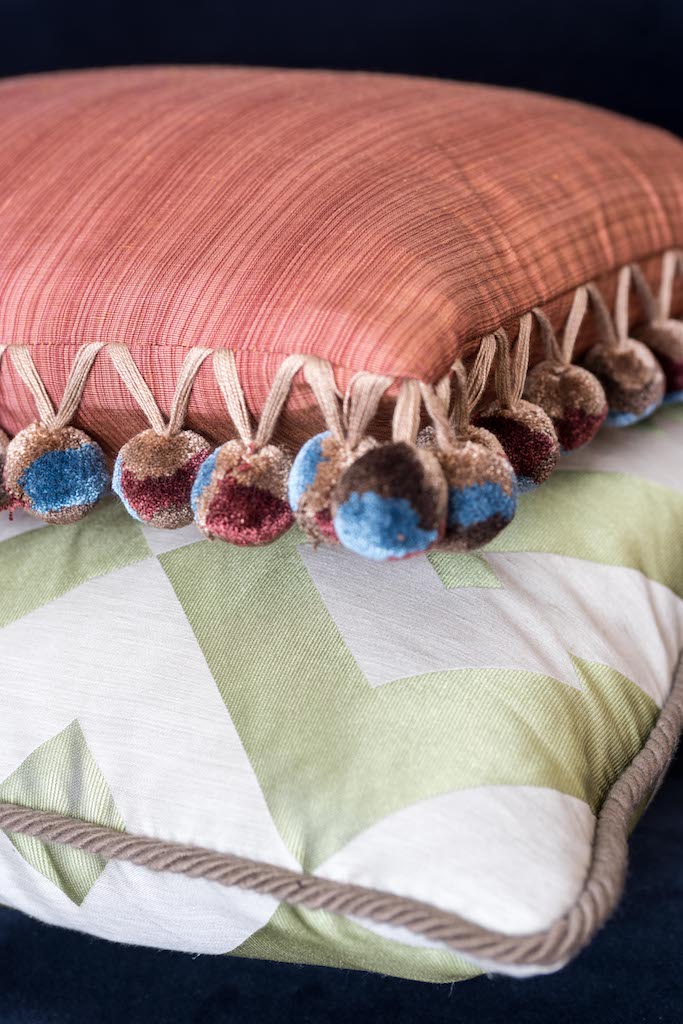 Previously accessed by a single door, this south-west facing room was rarely used by the owners. K&H Design added double full-height doors to improve the accessibility and light flow and to make it a more inviting room.
The client wanted the room to create comfortable seating for two, but they also wanted it to work for larger family occasions.
In lieu of the more predictable window seat we designed a sofa, perfectly scaled to the bay

Katie Glaister
While two central chairs and the bespoke blue sofa provide the main seating, the window sofa is there for natural overflow.
A large landscape oil painting, which belonged to the client, provided the basis for the scheme, which is full of exquisite details – a collection of old master pieces and the newly hand-crafted.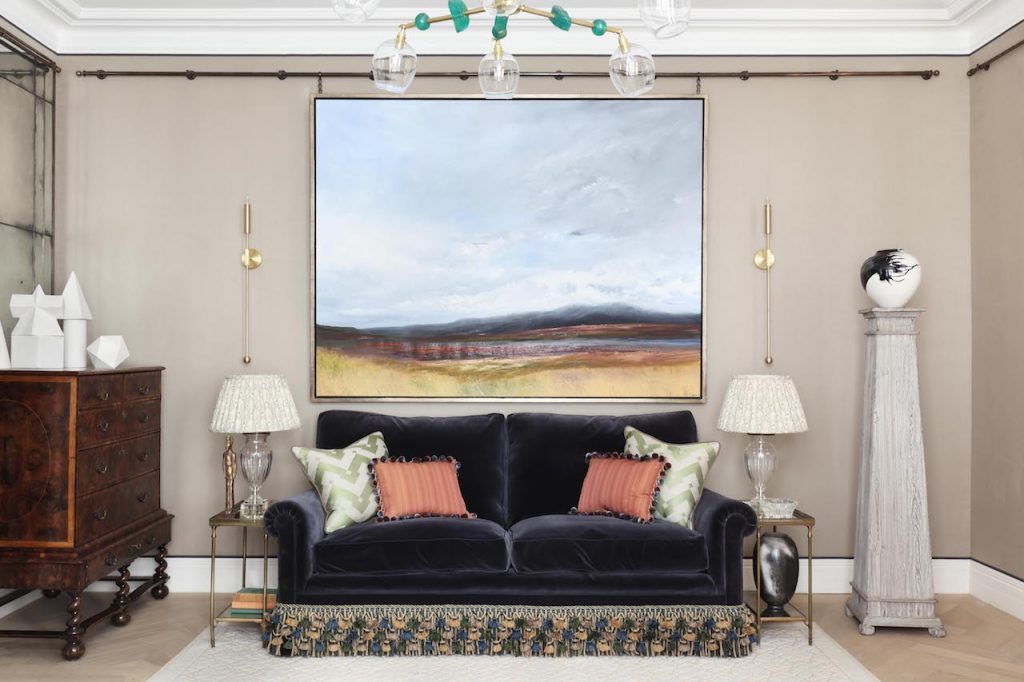 We didn't want the curtains to impose, but we wanted them to be exquisite

Henry Miller-Robinson
They are woven in Suffolk to a bespoke design and colour matched to the palette of the room.
The headings were hand-smocked at their curtain maker's south London workshop. The rug was woven in the south of France on traditional looms. The walls are upholstered and the addition of antiqued, slumped mirror either side of the chimney breast helps to bounce light through the room and create a greater sense of space.